About Shaohui Li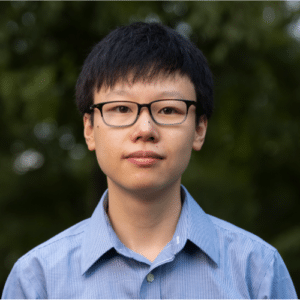 Shaohui (pronounced "SHAW-WAY") Li is a Certified Public Accountant and a registered investment advisor. Shaohui specializes in tax preparation and planning; integrating these aspects into portfolio management and financial planning. She is a dedicated, thoughtful, intelligent and responsible professional.
Shaohui joined Colman Knight in 2017 after graduating from the Masters in Accountancy program at Bentley University. Her studies at Bentley University constituted a core of financial principles and practices with technology, ethical decision-making and cutting-edge research, laying a solid foundation for her understanding and application of various tax laws and standards.
Prior to joining Colman Knight, Shaohui interned as a tax preparer, preparing individual tax returns for high net-worth individuals. While the experience honed her skills in preparing returns and trained her to work under the high pressure of tax season, Shaohui soon realized the deficiency of tax-saving opportunities, when financial planning is separate from tax preparation. At Colman Knight, integral wealth services integrate all aspects of the practical side of planning, as well as the personal. Providing optimized solutions with tax awareness and expertise aligned with Shaohui's vision for her career. Shaohui enjoys the challenge and provides a crucial part of the whole picture.
Shaohui arrived in the US from China to pursue her Master's degree, and settled in the New England area. Aside from work, she enjoys travelling, both locally and around the globe, and being a kitty parent to her furry feline, Friedo (pronounced "FRY-DOUGH").