This month:
Congratulations to Knight Colman, CFP

®

!
Covid's Impact on Tourism & Current State of Travel Restrictions
Vaccine Cards
Inner Money Map: Considering ACCEPTANCE
---
Lake Nagog, adjacent to CK office in Acton, MA, on April 14, 2021 at 9:30AM. While the world's holding pattern lingers on; like these leaf buds, we are ready to emerge!
---
Congratulations Knight Colman, CFP®!
We are very proud of Knight for reaching the meaningful goal of his certification as a CERTIFIED FINANCIAL PLANNER™professional. The trademark is really important. It means that Knight has met the extensive training and experience requirements and committed to the CFP Board's ethical standards which require him to put our clients' interests first.
In attaining this significant milestone, we at Colman Knight feel the broadening and strengthening of our foundation of service, for decades to come.
To achieve the certification, Knight completed four modules: Education, Exam, Experience, and Ethics.
For Education's six courses, capstone, and subsequent Exam, Knight devoted at least 20 hours per week in classes and studying since March 2020. Work with you all contributed to the Experience requirement of 6000 hours in the industry, added to Knight's two years at JPMorgan Chase & Co. Finally, the Ethics piece includes a background check and an explicit commitment to acting as a fiduciary—which means acting in the best interests of the client at all times when providing financial advice.
For more on the CFP® standards, see: https://www.cfp.net/why-cfp-certification/the-standard-of-excellence
Please join us in celebrating Knight's momentous achievement!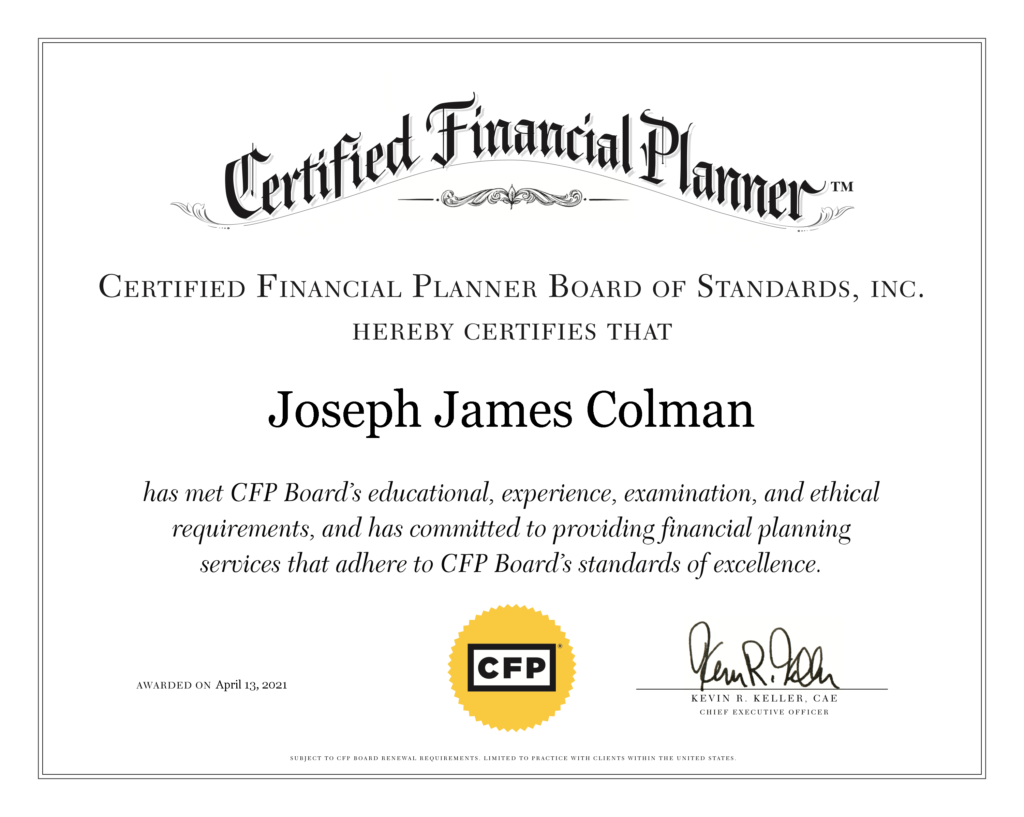 ---
Travel, Remember That?
What are your plans?
Those of us who like to travel are itching to get back on a plane to anywhere. Scheduling a meeting with a friend recently, she declared, "I can't meet during this week; I know I will be gone somewhere." She did not have any clear plans of where she was going, but she knew she was traveling out of her home and state.
How does her story compare to your experience? Even as we contemplate our return to seeing family and friends across the country, there is more to our travel pandemic situation.
Let's revisit the consequences, beyond the personal, of our past twelve months of the global pandemic and quarantine.
From January through October of last year, there were 900 million fewer international tourists from the same period the year before. This decline is not catastrophic for the U.S. economy, since travel and tourism represent only 2.8% of U.S. GDP. But what about the countries that depend on international travel for their economic sustainability. In the Philippines, international tourists sustain 25% of the country's total economic activity. Tourist arrivals there are down 84%. Other countries that rely on international travelers include Thailand (22% of GDP, visitors down 83%); Greece (22%, down 77%); Portugal (19%, down 75%); Hong Kong (17%, down 94%) and Mexico (17%, down 46%).
Despite our desires, it is likely the situation is not going to get better for international travel for a while. If you have dreams of travel outside of the US, please do your research (we provide links below). The uncertainty of new Covid cases worldwide and timing of safe numbers for vaccinations makes planning for travel more challenging. Be cautious and consider travel insurance for the increased risk of a need to cancel.
If long-distance travel must wait a while yet, we imagine that enjoying nature locally will continue to grow in popularity.
Sources:
---
Protecting Your Vaccination Card
The number of fully-vaccinated Americans is increasing day by day, especially now that more than a dozen states have opened vaccine eligibility to all adults.
For situations where you may be asked to provide proof of vaccination, such as getting into events, travelling, or even going to work, keeping the information at hand, at least digitally, will be crucial.
Before you laminate it though, here are five considerations:
1. Make sure the information on your vaccination card is accurate.
2. Ask your vaccine provider where your vaccination record is being kept.
3. Photograph both sides of your vaccination card, email the photos to yourself, and upload them to your Integral Wealth Portal > Vault > My Private Documents folder.
4. Make a paper photocopy of both sides of your card.
5. Don't laminate your card until you get your second dose, if it's a two-shot vaccine.
For more detail on each of these tips, see:
---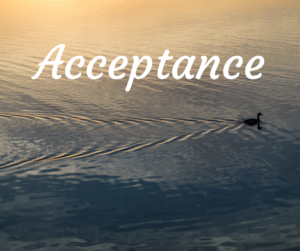 April's Inner Money Map exploration focus:
Acceptance
Explore with Gayle the gorgeous mind-state of acceptance with wonder. Three thoughts about acceptance:
1) Acceptance is NOT resignation (learn to feel the difference). Often resignation has hangovers – repeating thoughts about the same topic and tightness – whereas acceptance is free of them.
2) Acceptance feels different from neutrality. While neutrality is also a form of Power, acceptance has a different quality, which may be very distinct or subtle for you.
3) Acceptance, for me, Gayle, is lighter, welcoming and resides in the front of my body from my lower belly up to my face.
Lastly, enjoy this favorite quote from Frank Zappa:
"In a conflict between you and the world,
place your bets for the world."
How this speaks to me… it lightens my serious bones and lets me know it is ok to just be with what is. Then, life gets so much more interesting.
What does Acceptance mean to you? Join the Inner Money Map Facebook group to journey with us.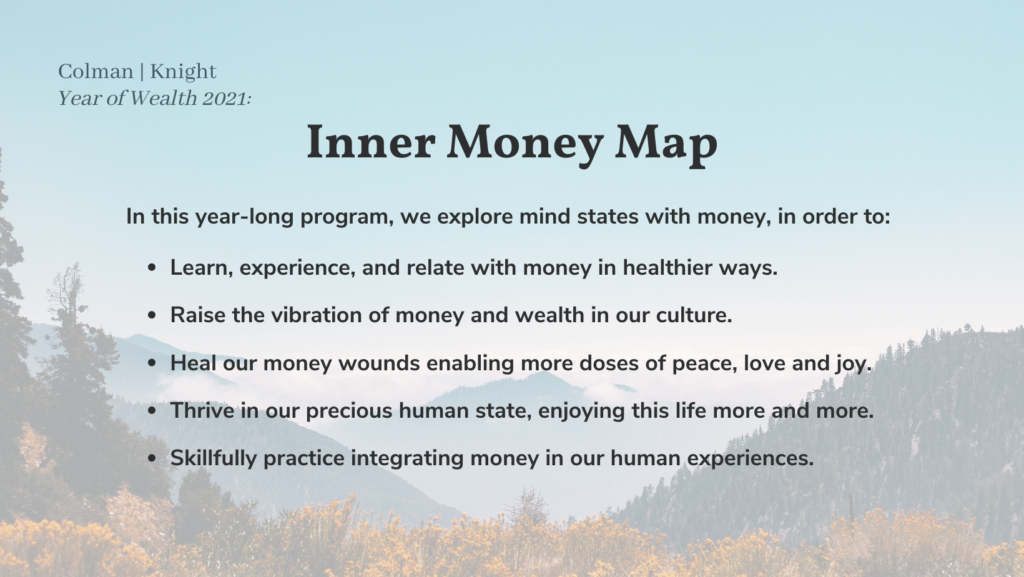 ---