Financial Literacy Month,
and Real Estate
"Financial Literacy" – What do those words mean to you? Who should have financial literacy?
Perspectives on the real estate market and how it affects us.
---
Did you know that April is Financial Literacy Month?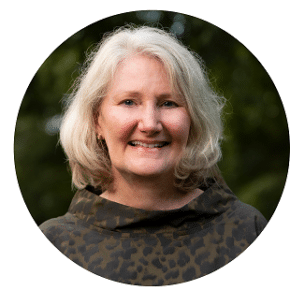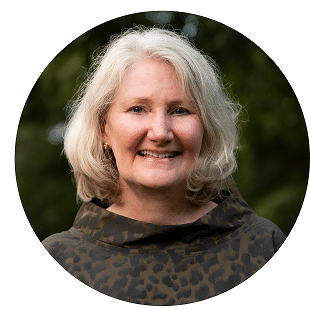 Now you do!
Many people are unaware of Financial Literacy month. Perhaps the well-worn phrase and the lingering lack of literacy contribute to the lack of awareness. I don't know. And I am curious.
Since the catchy phrase Financial Literacy emerged in the US in 1995, many organizations (such as the Financial Planning Association, National Association of Financial Planners, and CFP Board) joined the Jump$tart Coalition* to support the development of financial skills.
As a longtime member of all three of the above organizations, and an advocate and volunteer for several literacy initiatives, I remain fascinated by the lack of progress in financial literacy, despite the mountainous resources in time, talent and money devoted to educate and improve money skills in our country.
Back in 1995, as an active member and leader of a national non-profit organization, I led a five-year initiative to evolve financial literacy for women and girls called REAP –> 2000, Reach Out, Educate, enAble, Prosper by the year 2000.
Recently I found the program papers and "calling card" in my records. Of course, this discovery took me on a reverie of past activities related to financial literacy. In my reflection, I realized that despite all of the genuine efforts to elevate financial knowledge and practices, little has changed.
Sobering.
I don't know why. But I have a few ideas.
First, just sharing knowledge—facts, figures and information—does not create sustained financial literacy in an evolving world and changing human journey. Knowledge gets stale and the information relevant today rarely works for tomorrow; just like knowledge of yesterday struggles to apply to today.
Second, if we do not connect what truly matters to us, in this human life, to our finances, our motivation to stay financially engaged wanes. A deeper purpose supports our ability to stay with our goals whenever struggles and obstacles surface. Money has never been a crystal smooth ride for anyone.
Finally, most importantly, to sustain financial literacy we must integrate the two: 1) Recognition of what matters deeply to us, and 2) Clarity on the content of our finances with reliable relevant practices that evolve over time as the connection deepens and becomes embodied.
We ask ourselves every year these questions:
What makes my life worth living, now? Has anything shifted?
How is my financial situation today? Is it energizing my life?
What can I appreciate and celebrate? What wants attention?
Financial Literacy projects historically have given attention to the practical aspects of saving, budgeting, managing debt, investing, insurance protection and long-term planning for homes, automobiles, education, health, family legacy.
In more recent years, we have come to understand the importance of the psychology of money and how our beliefs, behaviors, family narrative, and emotions are necessary for successful financial planning.
Yet, financial literacy, the kind of literacy that sticks (to embody a new way of being with money), requires commitment to practice that includes both the interior [behaviors, beliefs, emotions] and the exterior [practical financial planning]. Practicing new money actions that ignite and create new money muscles is the path to embodiment and increased financial literacy.
Embodiment means repeated confidence: in seeing the current situation clearly, in making financial decisions, and in taking action toward positive results. Embodiment allows a continuous flow of improvement as the world evolves and people grow.
My wish and prayer are for financial literacy month to become obsolete with the embodiment of financial literacy every month of the year.
* The Jump$tart Coalition for Personal Financial Literacy is a US non-profit coalition of national organizations seeking to advance the financial literacy students from pre-kindergarten through to college-aged. The coalition endeavors to provide young people with lifelong financial decision-making skills.
https://en.wikipedia.org/wiki/Jump$tart
---
Real Estate:
Symptoms and effects of the market temperature.
The intensity of the real estate market is affecting many clients— interrupting our plans, through factors out of our control.
We're with you in your concerns. Some of the thoughts we ponder with you:
How does it feel that housing prices keep going up, if you, your children, or grandchildren are trying to buy a home?
What does it feel like that your home value has shot up, even though nothing material has changed?
What does it feel like to be priced out, when trying to buy the home you've chosen?
Although the recent rise in interest rates may add to the feelings of constriction, compared to history, the rates are still quite low. Gayle remembers the 12% interest rate on her condo in 1983.
Below we share some perspectives about the current real estate market. While using this information to contribute to your planning, we invite you to frequently recall the true abundance in your life of what means the most to you, and the flexibility you have to appreciate your true wealth, at any moment.
---
The Frenzy May Be
Quieting Down
Due to the hike in interest rates, realtors are noticing a decrease in purchase offers, creating a bit more space in buying ability.
---
More Listings on the Market,
and Some Prices Dropping
Although not a total transformation of the market, some factors may be loosening up.
---
And… the reality that this market will likely stay high
"Nobody really knows what's going to happen over the next year," Mr. Seiler [associate vice president for housing economics at the Mortgage Bankers Association] said. That makes it hard to predict when rates might start to act as a brake on rising prices.
NY Times Upshot – With several informative charts