Integral Wealth celebrates humanity
Why does Integral Wealth Matter?
As we enter into the season of summer, we encounter an opportunity for slowing down. In the season of sun, we enjoy the outdoors and our days carry a different cadence than the rest of the year. Summer invites us to find our play.
We're all exhausted more than we can imagine from the past couple of years. We're tired of talking about the aching we feel.
We take care of each other, but if we can't be generative — that's okay. We can come back to ourselves and nourish ourselves. How do you love yourself compassionately, and celebrate yourself?
Our Client Celebration event, a soft, beautiful evening at the end of May, held this meaning. None of us know how long we will be here. Right now, we can celebrate and enjoy connection and beauty. We celebrate humanity — and this is the true meaning of Integral Wealth.
Below, Colman Knight members reflect on the glowing moments revealed by the environment we created for the purpose of cherishing our connection with our clients' lives and honoring each of your unique and precious expressions of humanity.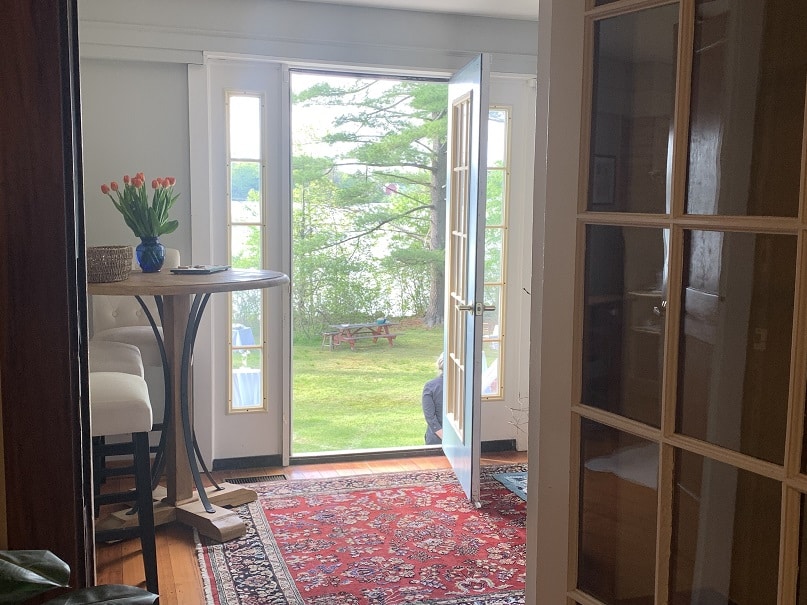 ---
Gayle
I feel more in appreciation of our offices, the view and the peaceful serene energy that we inhabit while working. I loved the flowers, their beauty and their beautiful pink contrast to the green grass and trees, and the water beyond.
I enjoyed reconnecting with decades long clients who I have not seen in person for years. In one situation, I was reminded by a new client of an adored colleague we both know from the west coast, who referred us to her on behalf of her mother. Her sister and brother-in-law became a client years after her mother, and now she has joined us. Having a family to serve is always deeply rewarding. And, I admired the beard of the husband! (Just sent him some beard glitter!)
I was over the moon to see a client from our earliest years who was so content and happy. Over the decades he mentioned he is sometimes gruff, and he has been a bit cranky over the years. But not now, he is so soft and mellow.
If I pause, and tune in, I notice sweetness and self-appreciation. We are in such integrity and have created what we said we wanted to create. People have been well served for 35 years. There is something quite remarkable, satisfying and grateful in this naming.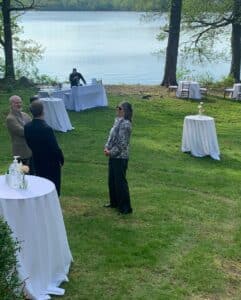 ---
Rich
It was truly a gift to see clients in person in an outdoor setting that was Covid-germ safe!
The view of the sky over the reservoir as we had the event was magical.
Hearing about how everyone is and seeing Donald's significant other was also a gift.
The musician was a sweet touch, not too much but added a touch of elegance.
Renewal for me and our connections to each other and clients.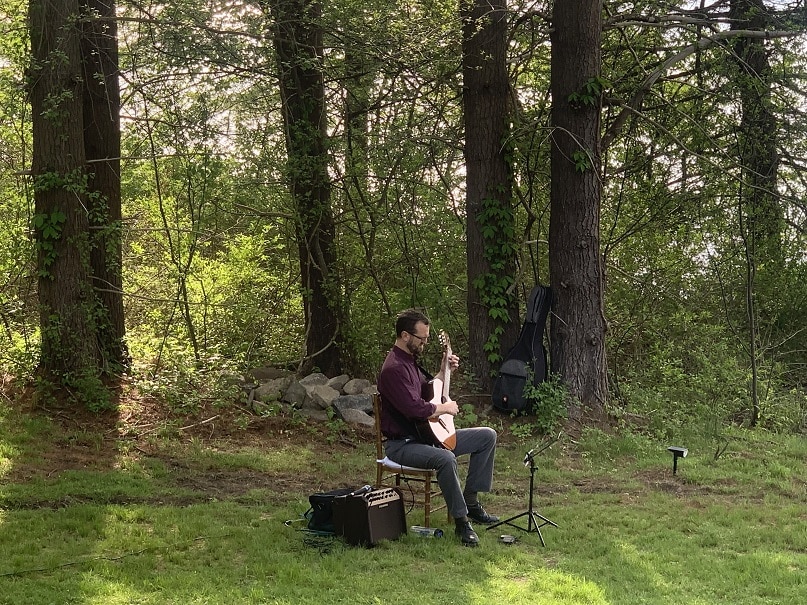 ---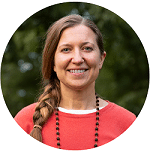 Emily
I felt pure joy at meeting clients in person, after having only known them via email for years. What a revelation, a fully-formed human with a beautiful expressive face, personal sharing, and the evening light in their eyes!
I loved seeing client siblings together! There was a pair of sisters of whom I had only met one; they came together and showed so much resemblance. Not just in physical appearance, but in voice and speech pattern! Truly beautiful variations in a remarkable family. Another pair of siblings share a wonderful joy and lightness, part of an extended network of client family members. It is a particular pleasure for us to serve members of the same family.
Time stood still for one special conversation about meditation and being in the Now, while the soft orange sunset shimmered on the lake water at our feet.
Much appreciation for working together with Colman Knight members to create a special evening to honor and celebrate our treasured clients.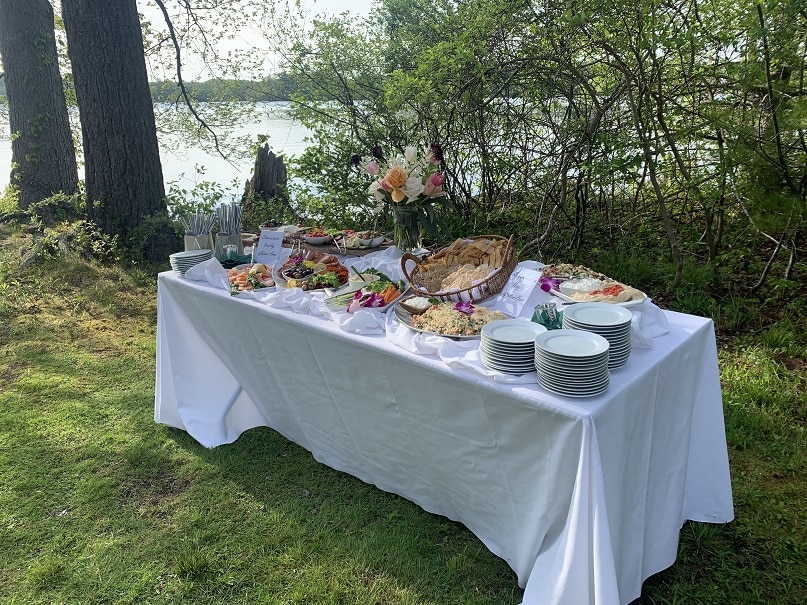 ---
Knight
I enjoyed the atmosphere to be able to connect with clients face to face. It felt like it had been forever since that was a possibility, and reinforced how special it is to just be with another human being in person. Telling stories and laughing the whole way.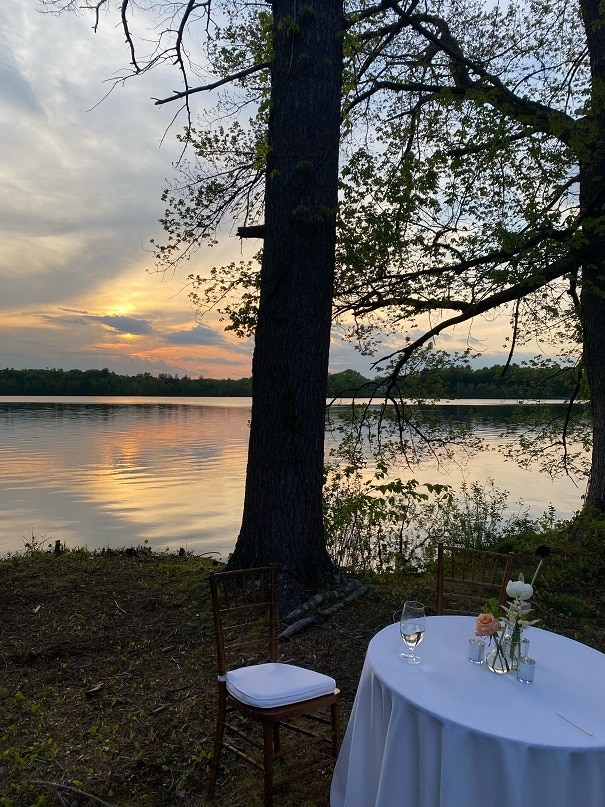 ---

Shaohui
It was heartwarming when clients who I had not met face-to-face, came over to find me to say hello. The pauses followed by the revelations of the person behind the name were one of the most exciting parts of the evening. It was also fun to invite clients into our workspaces to see the environment where we work. I genuinely enjoyed connecting with everyone on a more personal level and sharing great stories.