About Richard Colman
Co-founder, Esq.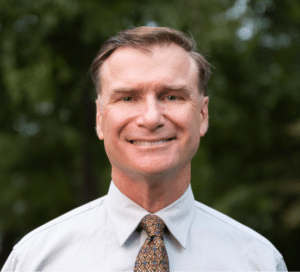 Rich is a highly-sought advisor for professionals across the country. Bringing almost 35 years experience and drawing upon a unique combination of legal, tax, and business expertise, Rich counsels business owners, closely-held businesses, and affluent families and individuals.
Rich bridges his keen intellect with deep caring, in service of maximizing personal and financial rewards to clients. Savvy business owners recruit Rich to serve as advisor, board member, and consultant. His unique genius thrives in complexity, critical problem solving, and developing creative strategies for clients. Rich has a huge heart and is particularly adept at creating synergistic relationships among his clients' circle of advisors.
Rich received his A.B. in Government from Cornell University, and his J.D. with a Concentration in Taxation from the Boston University School of Law. Prior to co-founding Colman Knight Advisory Group, LLC, he was Co-Director of the Tax and Financial Planning Department at Tucker Anthony Management Corporation, where his department performed the financial planning services for Tucker Anthony's thirty-two offices. Rich also enjoyed employment at the big accounting firms, Coopers & Lybrand and Price Waterhouse, early in his career.
Rich's encyclopedic mind is both a blessing and a curse; he generously holds the loving moniker, D.S.S., Dr. of Stupid Stuff. He also harbors hidden artistic talents, eclectic travel dreams, and a surprisingly spiritual bent. When he's not at work, you can find Rich enjoying a good swim or a great wine.
Richard's Certifications, Affiliations, and Memberships:
Member, National and MA Financial Planning Association
Member, Massachusetts Bar Association
Member, New York Bar Association
Adjunct Professor, Trusts and Estates, Suffolk University
Certified Conscious Relationship Coach, Hendricks Institute
Graduate, Hendricks Institute Leadership and Transformation Program