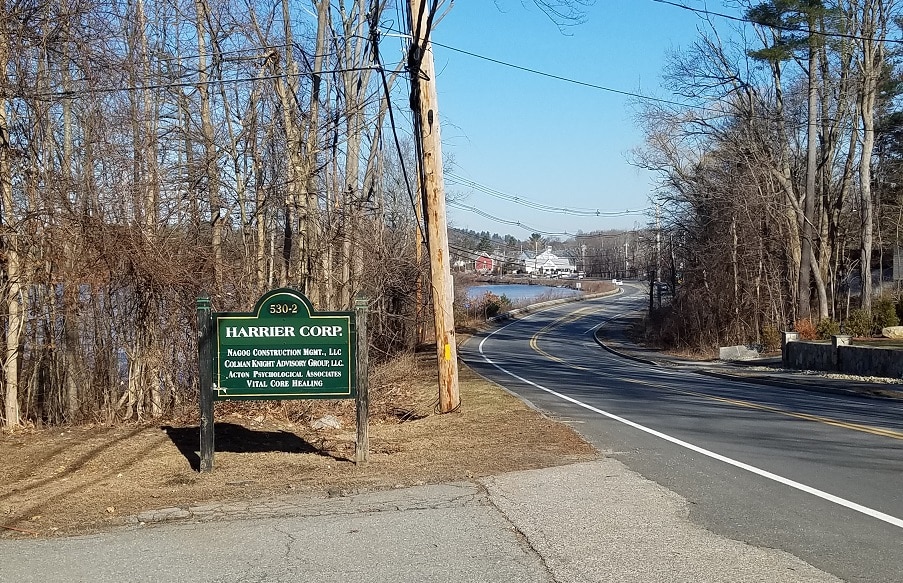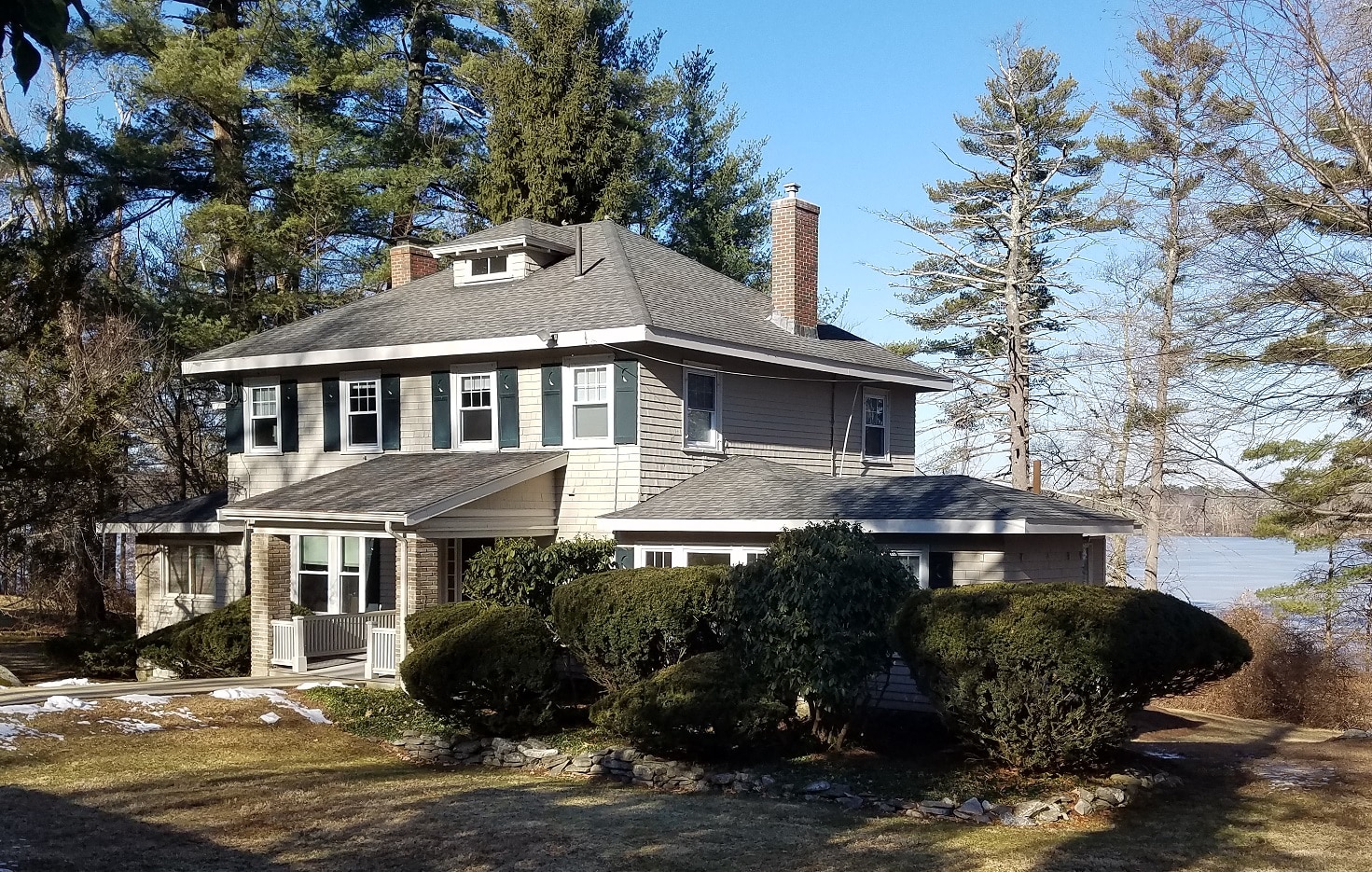 Driving Directions, Parking, and Main Entrance
We are located on Great Road/Rt. 119/Route 2A, between the Concord Rotary and Route 495. Please note that Google Maps does not show our driveway. The image here shows our street sign.
From the Concord Rotary (intersection of Rt. 2 and 2A):
We are 4 miles north of the rotary on Rt. 2A/Great Rd., 1.5 miles past the intersection of Rt. 2A & 27. Passing the sign for Boundaries Therapy Center on your left, we are the next driveway on the left.
From 495 
Take exit 31 for MA-119 toward Groton/Acton. Turn onto 119-E/Great Road, for 3.1 miles. Passing Lake Nagog on your right (across from Nagog Park), we are the first driveway on the right, after the lake.
Parking
Parking for Colman Knight is along the driveway as you pull in.
Entrance
Enter the front entrance of the building, and we are the first office on the left, with glass doors.