About Us
We are dedicated to helping our clients flourish and enjoy more meaningful lives.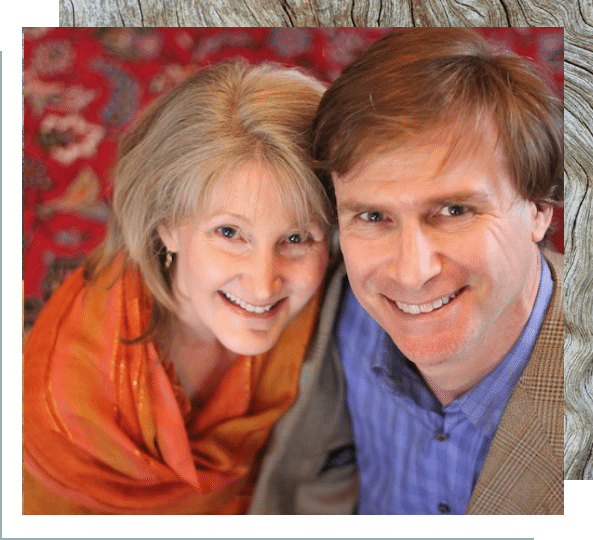 Our Story
Rich Colman and Gayle Knight Colman founded Colman Knight in 1988. Our goal has been to create a company that embodies what matters most — to us and to our clients.
If we wanted to help clients build a truly wealthy life, we needed to walk our talk. We consciously chose to create a workplace that supported our passions and goals — while placing the central focus on the integrity of the client relationship. We literally built our dream: the Colman Knight offices were an adjoining building to our home, a mere hallway's walk away. We grew our business while enjoying family life with our two children: an integral balance of relationships, talents, and community pursuits.
From the start, we've advocated an integral approach to financial planning. In addition to our professional memberships and volunteer service, we joined the Nazrudin Project in 1995: a collective group of leaders across the country interested in Money and Psychology. Recognizing early on that wealth was more than money, we bring awareness to the "money messages" people carry, and open new opportunities for financial advising by breaking through unconscious, detrimental patterns and beliefs.
Our abiding passion is attending to what matters most for our clients. For us, this means integrating our legal and financial expertise, personal insight, and practical wisdom, empowering our clients to sustain lives of meaning and prosperity.
Our Difference
We believe wealth is more than money
For us, wealth is measured in more than the numbers in your bank account. It's measured in the time you spend with your family and the contributions you make in your community. It's measured in your adventures to new places and in the places you call home. It's measured in the passion you bring to your purpose and the light you bring to others.
Your true wealth is more than your net worth; it includes your unique genius—the gifts that you're here to realize, hone, enjoy and offer others.
We've built a holistic wealth advisory firm to help our clients strengthen their financial integrity so that they can align their resources with their deepest purpose, find fulfillment, and awaken their true wealth.
Values-Based Approach
We partner with clients who value inner growth as much as outer growth and want their money to align with their values.
30+ Years of Financial Expertise
Since 1988, we've embodied the highest fiduciary standards to help our clients bring their financial aspirations to fruition.
Truly Holistic Advising
While other firms talk about holistic advising, we've designed an innovative multidimensional discipline to actually deliver on it.
Our Guiding Principals
Based on years of research and experience, our holistic practice optimizes your sources of interior and exterior wealth. Integral Wealth Planning is based on five core principles:
The Client Comes First
The very fabric of our firm is organized to ensure efficient and effective attention to your well-being.
Disciplined Investing
We do not "time" the market. Instead, we're dedicated to impactful investing over short-term gains.
Honesty
We practice open and honest communication as a vital part of successful partnership.
Life Is Precious
Spending time doing what you love, what is rewarding and what is inspiring, is part of our work with you.
Wisdom Is Emergent
Wisdom comes from multiple perspectives. You already have answers – it's our job to co-create and help you see them.
Speak with an Integral Wealth Advisor
No matter your life stage, our advisors are here to help you navigate your unique financial landscape. Schedule a call. We look forward to meeting you.