The backyard of our Acton office is a mid-day vacation.
---
Vacations —
Balancing the Financial Side
One of the hardest decisions to make in the personal financial world is how much to save for the future and how much to spend for now. Some of the decisions are easy. Food, shelter, clothing, taxes, health care are the easier items. We cannot live without them. But what about exercise, leisure and community; to some extent those expenses are as important but more nebulous.
We just experienced one of the most significant events of the last century in terms of effects on our everyday lives. Of the 80% of households that continued to work during the pandemic, our income goes to food, clothing, shelter; after that comes personal needs and self-actualization. Travel and connecting with others is what we placed on hold during the pandemic. The big spike in vacation travel and spending that is occurring now reflects this need! When budgeting it is vitally important to include leisure and vacation time as part of one's life needs.
---
Vacation Contemplations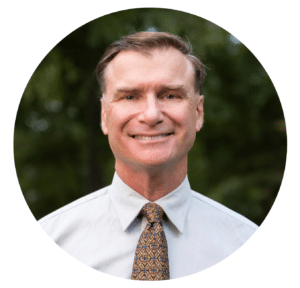 By Rich Colman
Vacations have always seemed as a luxury to me until the year my ankle was reconstructed. Working was a good distraction from the pain of surgery and recovery but I felt like the old adverb of all work and no play… That year was stressful due to all that was occurring and we decided on an all-inclusive vacation to Turks & Cacaos. I figured the kids would be kept busy and I could relax by the beach or pool. In many respects, the vacation was a huge success. My wife and I had some great shared experiences on the white sands beach and the kids got to play with other children staying at the resort.
It then occurred to me, that the recharge and vivid pleasant memories as well as the inevitable laughable ones were precious to me and enhanced my life and hopefully that of my family too! A few years after that we traveled for five weeks to China, Tibet and Japan. I learned that traveling five weeks at a stretch was beyond my comfort zone.
Our current situation with people being "locked up" due to the pandemic has a similar feel. There appears to be more demand for vacation and leisure at the moment as people are feeling released from the virus-imposed semi-confinement. I notice that the roads leading north out of Massachusetts and the roads southeast to the Cape seem heavier than usual for this time of year. All of this points to the importance of self-care when allocating resources. Are we on a new trend for vacationing, time off, and leisure in our country?
P.S. from Gayle:
The irony is that my experience—this makes me laugh—on the all-inclusive vacation, was that it was the vacation from hell. I was up at the crack of dawn to "save a space" by the pool for us to lounge. Rich could not walk on the beach. I was bitten by a rabid dog while jogging. The kids ate nothing but soft-serve ice cream—the food was terrible. I was exhausted by the end, dealing with kids solo and managing our movement through the course of a day. It was a nightmare! All-inclusive never again!
---
How to Plan Your Post-Vaccine
Family Reunion Trip
After enduring lockdowns and months apart, many Americans are making family reunions a top priority. Reunions account for 32% of group travel plans, according to an April survey by vacation-rental company Vacasa. Weddings represented 15%.
---
Average Cost of a Vacation:
2021 Trends Report
Staying within your budget will produce much happier vacation memories—without the burden of unintended debt.
This recent report gives average figures for short- and longer-term domestic and international travel, sorted by lodging, transportation, and food/entertainment. Reveals where expenses can be hidden and includes money-saving strategies.
---
Pros and Cons of Travelling Alone
We know some of our dear clients thrive through solo travel—the freedom to go at your own pace, and the extra push to connect with locals.
Travelling solo or together:
Be aware of what you're hoping to get out of your trip. Talk or write those goals down before you leave. Check in along the way and make adjustments if something doesn't feel quite right.
---
Last-Minute Planning
When you suddenly realize that you have GOT to get away, here are some ideas for what's interesting and still available for Summer 2021.